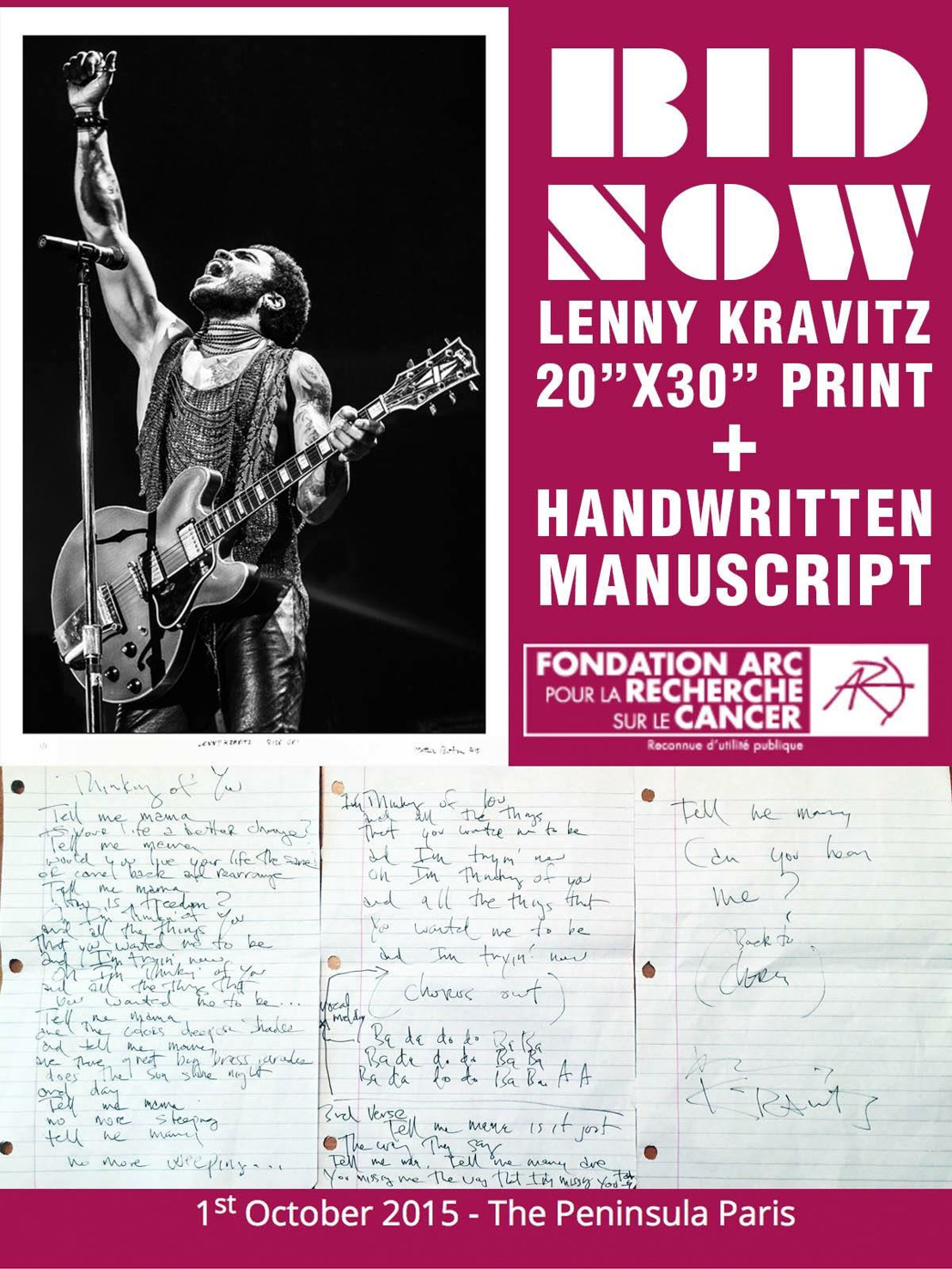 THE PENINSULA PARIS SUBASTARÁ MANUSCRITO DE LENNY KRAVITZ PARA APOYAR LA CAMPAÑA MUNDIAL DE SENSIBILIZACIÓN SOBRE EL CÁNCER DE MAMA
Miércoles 30 de septiembre de 2015 — Como parte de las celebraciones de la campaña anual Peninsula in Pink –creada para reunir fondos y sensibilizar sobre el cáncer de mama–, el día de mañana 1 de octubre se realizará una subasta durante la cena de gala en The Peninsula Paris. Una de las piezas que podrán adquirirse es un conjunto de hojas de papel en las cuales el cantante estadounidense Lenny Kravitz escribió de su puño y letra la nostálgica canción "Thinking of you", incluída en el álbum 5, un documento invaluable único y original, además de un impreso con la imagen del artista.

Durante todo el mes, The Peninsula Paris hará donaciones a La Fondation ARC por cada noche que los huéspedes pasen del 1 al 31 de octubre, dándoles la oportunidad de apoyar la causa.