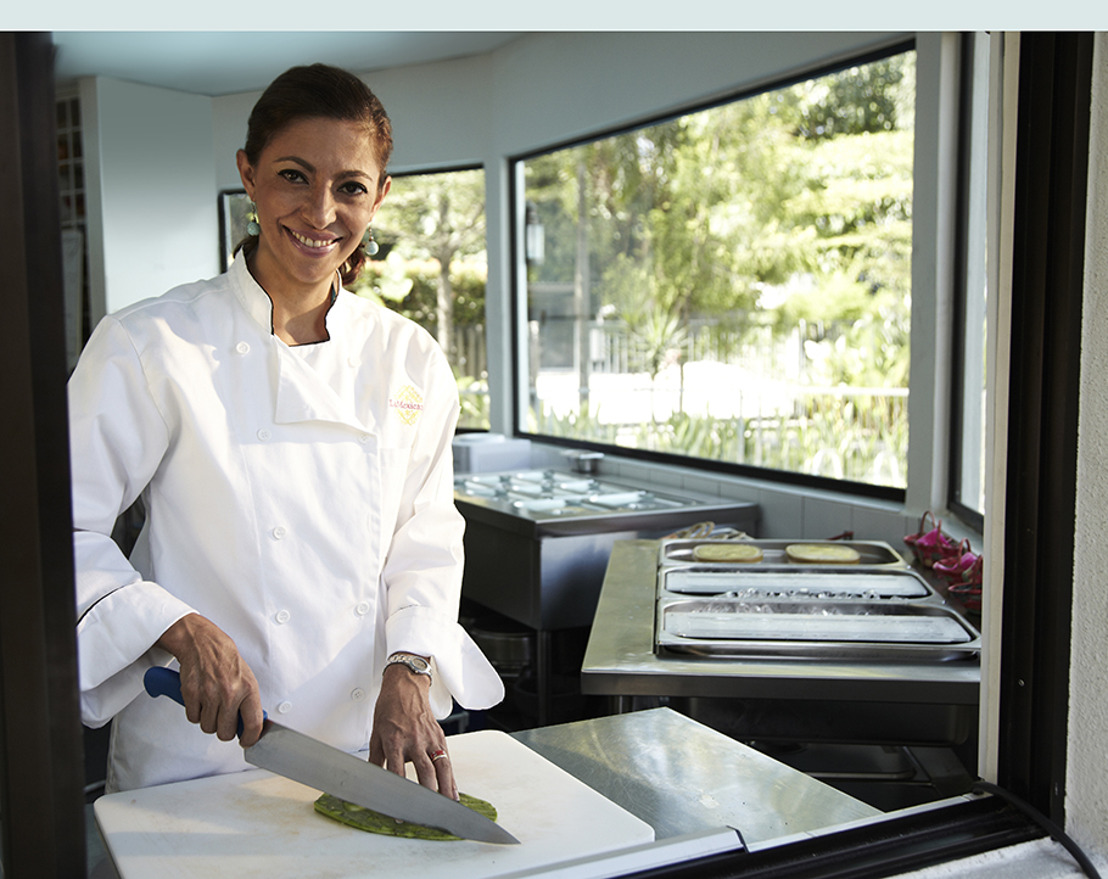 ESTE MES PATRIO EL SABOR DE MÉXICO CONQUISTA THE PENINSULA BANGKOK
Durante estas fiestas patrias, la riqueza culinaria de México cautivará a los huéspedes con las creaciones únicas de la reconocida chef Carmela De Ponte
Martes 8 de septiembre de 2015 — Los colores y sabores de México se harán presentes en The Peninsula Bangkok del 4 al 11 de septiembre, a través de las delicias que la chef Carmela De Ponte –nacida en la ciudad de México y dueña del restaurante La Mexicana, en Malasia– preparará en el marco del Festival de Comida Mexicana.
La chef reconocida por la Unesco ofrecerá exquisitos platillos mexicanos para la cena en River Cafe & Terrace y los huéspedes podrán elegir entre un menú a la carta o probar algunas especialidades mexicanas de las estaciones de cocina al momento, incluídas durante la cena bufet.
Además, del 11 al 20 de septiembre, ocho hoteles ubicados a lo largo del río Chao Phraya organizan un festival de música y cada establecimiento selecciona diferentes géneros musicales; The Peninsula Bangkok eligió música latina que combina perfectamente con la gastronomía mexicana.
Gracias a este evento, los huéspedes de todo el mundo que se alojen en The Peninsula Bangkok, se trasladarán hasta el corazón de México, a través de su riqueza y tradición culinaria.